Last week Scott was gone to Alaska fishing and it was a pretty sad week around here. I was fine during the day but when at night I missed him so much. Sierra kept saying "I miss Daddy" all week. At night she would look at his side of the bed and ask "where is Daddy? On vacation? Ya, Daddy on vacation." It was so sad. I missed our nightly walks. I found out it's no fun to walk alone.
We talked almost every night. He didn't get a lot of sleep.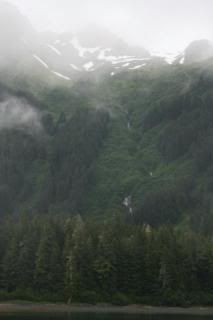 He loved Alaska. He thought it was so beautiful there. I have to agree from the pics.

He caught this weird spiny fish that has a venom on it's spines. He got a little cut on his finger. It was swollen with a little bit of pus. Another guy up there caught one and kicked back into the water. The spines went right through his boot. That stupid decision had him limping the rest of the week.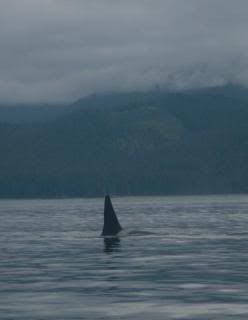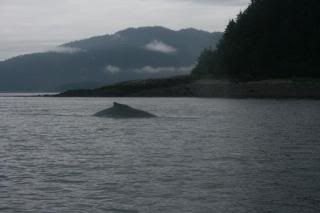 He saw a ton of whales and some Orca. They were out in freezing water with a big pod of Orca around them. One of the guys with him got totally freaked out.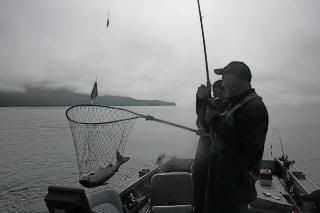 He caught the biggest Salmon of the trip. Yummm!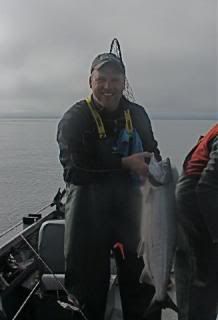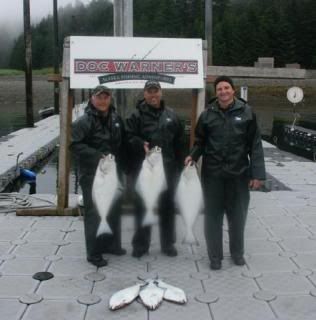 He caught about five halibut. Ken and our neighbor Dallen caught two each. Dallen's friend that was with them on their boat had to leave because his Dad died. They didn't catch as much as they wanted but all three got about forty-fifty pounds of fish. They share all the fish they catch.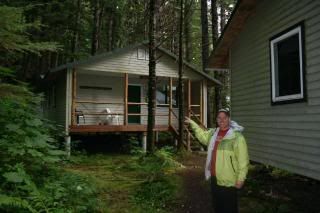 He loved the area they were in. This is the little cabin he and Ken stayed at.

Here are a few more pics.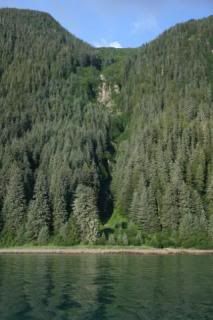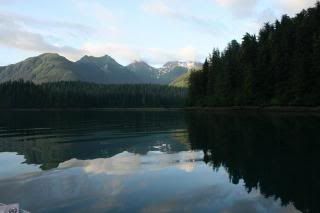 The reflection in the water is amazing.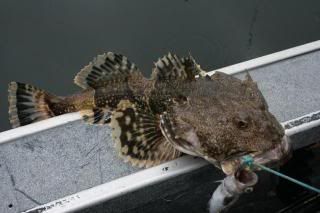 Scary fish. I can't remember what Scott said these are called. Way ugly.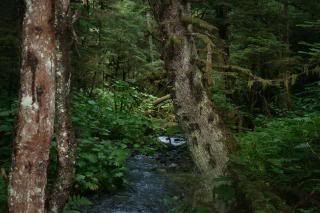 More of the area where he was.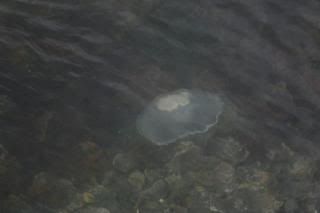 Jelly fish. Eeek, it's good he didn't go swimming.

I was wishing I was there with him when he was describing how beautiful it was, not to mention all the animals he saw. Then he described the little alumnium boats and the cold and how it rained every day.

I decided I would much rather go on a cruise to Alaska. I don't think sitting in a little boat in the ocean with rain coming down all day would be so much fun. Unless of course you are a guy, fishing with other guys.
When I went to pick him up he took forever. He and a few others were standing around the carousel waiting. His 50 pound box of fish never came. Delta took it and a bunch of other baggage off the plane. It was supposed to come yesterday. Hubby called and called and no one knew where it was. We were so disappointed. We knew that even if they did find it, it most likely wouldn't be good anymore.
It finally came today and it was still a little frozen. I threw that into the freezer. The fish that wasn't frozen was still cold so we are eating that tonight. Fish tonight! Woo!!!