We had a fab time in Disneyland. June was beautiful, hot enough to swim at the pool and yet not too hot that we had to spend all our time there.
It was extra special because it was Father's Day. We had a wonderful Sunday breakfast at the hotel, there were all sorts of characters wandering around. Sierra loved them all.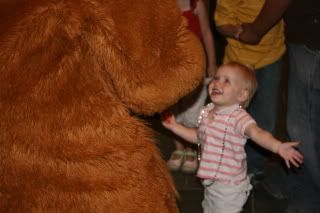 This pic is worth a thousand words, she loved the big dancing bears
the best and even danced with them.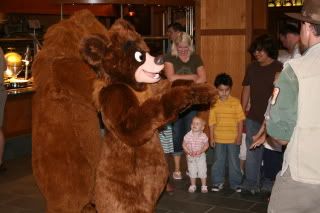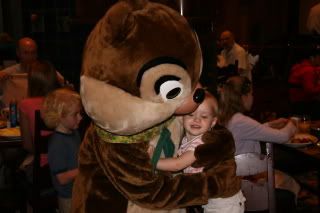 She gave chip a big hug them promptly push him away.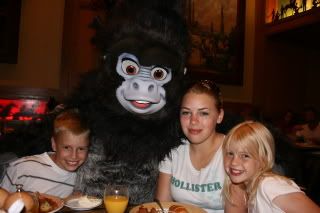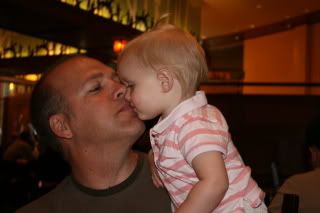 Dad got a big kiss from Sierra
and then a big hug from photogenic Noelle.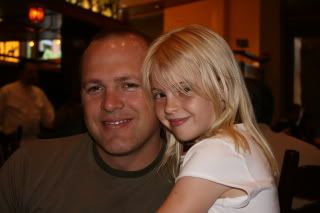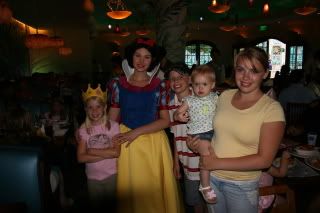 Dinner with Snow White and Ariel