Ok, here is what's been going on for the last two weeks.
Ash got her wisdom teeth out.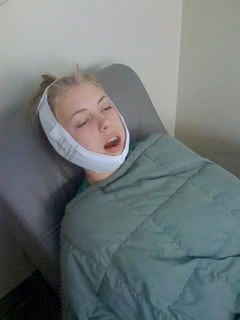 She did great, she was out of it for a bit but then was fine later on that day. She didn't even bruise or swell up.
Halloween was fun, not quite as eventful as usual. I ordered a Sleeping Beauty costume to go with Scott's Buzz lightYear but it didn't fit right. Apparently it is made for girls without boobs of any kind. I ended up wearing all black and a witches hat. Sierra was happy I was also a witch. Ash didn't even dress up at all. She didn't like the Gogo girl costume she picked out.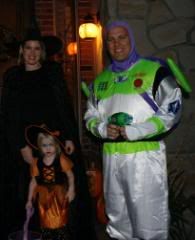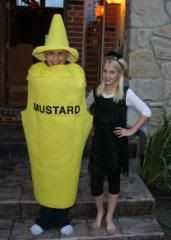 Jackson only wore his costume for the picture, and Noelle had to have a costume of a real person for school. Her teacher had them do a report on a real person and make a poster of them. That was the only way they could dress up at school. She really wanted to be someone scary. Oh well. I guess he meant well but what a way to take the fun out of Halloween.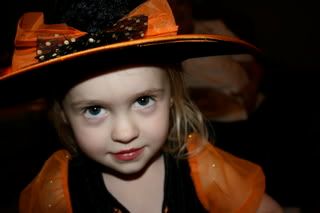 Sierra is the most adorable little witch ever. She had the most fun. It started to rain while we were trick or treating and she started to get cold. I kept asking her if she wanted to go home and she would say "no, almost done." So cute. I guess Halloween really is for the littlest ones.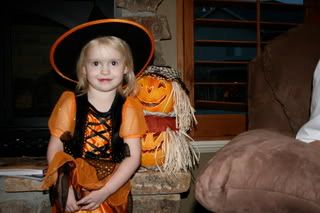 The next day the fab Hubby took me to Mama Mia in Vegas. We both loved the movie and thought the theater production would be awesome. We were wrong. It was mediocre and now I know why they are closing. We still had a great time just being together.
Now I'm getting ready for Ash to go to the Ball on Saturday. I ended up offering to make dinner for her and all her friends. I just told them they had to pay for the groceries and I would make it wonderful. We found the perfect dress, it was 50% off. Woo hoo!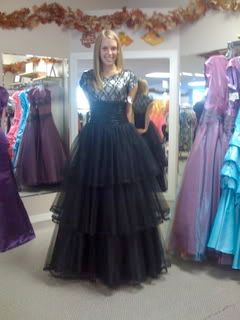 That's about it. Oh I did rear ended on Saturday. It's just a little dent, it shouldn't be too much to fix. They may not even want to go through their insurance. I felt bad for the girl. She is 19 and she cried like she had killed someone. Poor girl. Scott is coming home from St. George in a bit so I better get going on the house. I love to have it all sparkly and de-cluttered when he walks in. Off to work!