Memorial Day is the day for remembering our loved ones. What I remember is that since I was little our family got together and had a picnic, barbecue, or a get together at a park or in the canyon.
So, in the spirit of our family's Memorial Day we went to St. George. My grandparents had a condo while I was growing up. Some of my most wonderful memories are of our family going to St. George. I thought of my wonderful Grandma the whole time we were there.
Here we are hiking on the gorgeous redrocks above the city.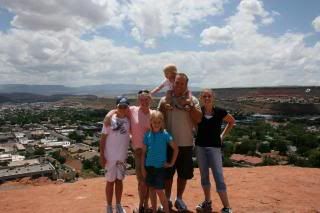 Ash and her good friend Megan holding up a big overhang.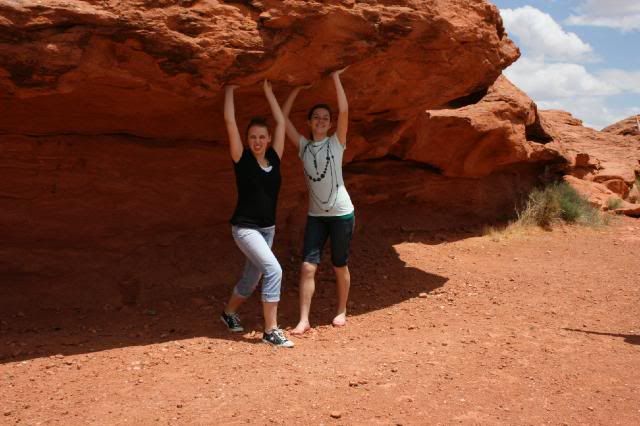 I was holding my breath as they sat under this big rock.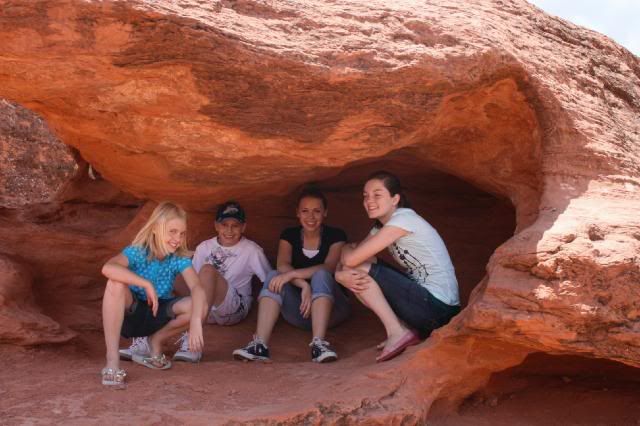 Big cracks in the rocks were kinda spooky. You could see all the way down. In some of the other areas you can walk through the cracks. I did that when I was little. Maybe thats where I got my fear of being stuck.
Jackson did a big leap over a crack.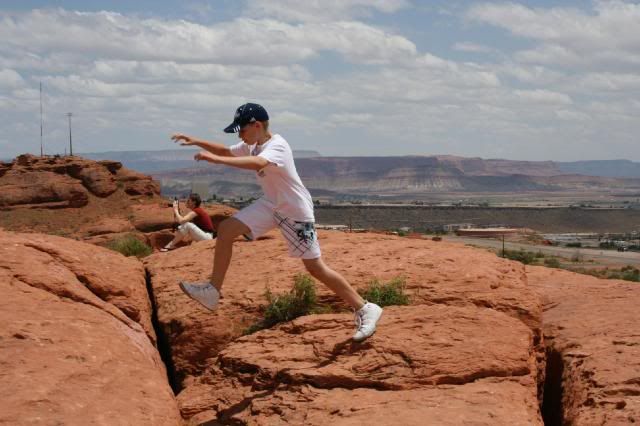 Noelle in front of a beautiful rock with holes.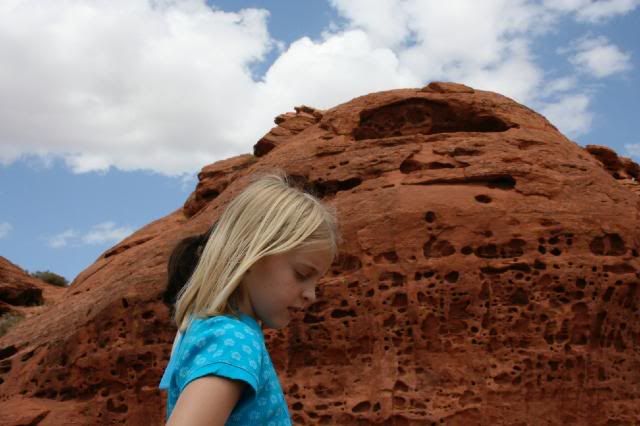 Everyone hiked up to the top of the biggest rock while I stayed with Sierra.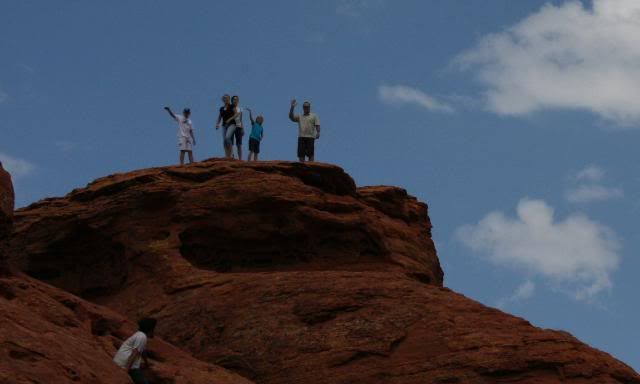 Sierra got tired of being carried and wanted to "rock climb" too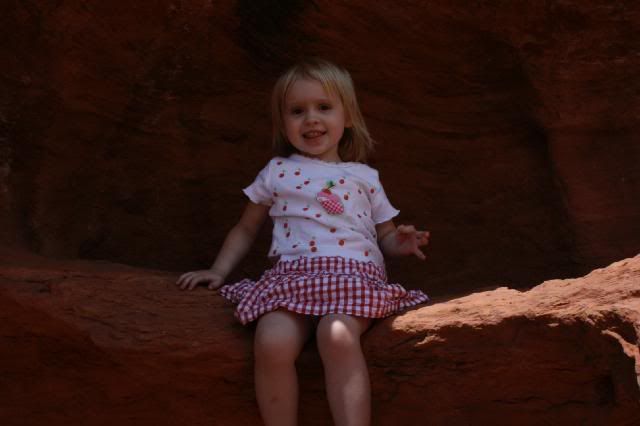 A fun jump to Daddy.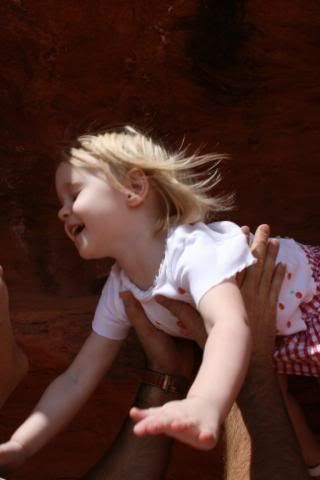 Hiding in the rocks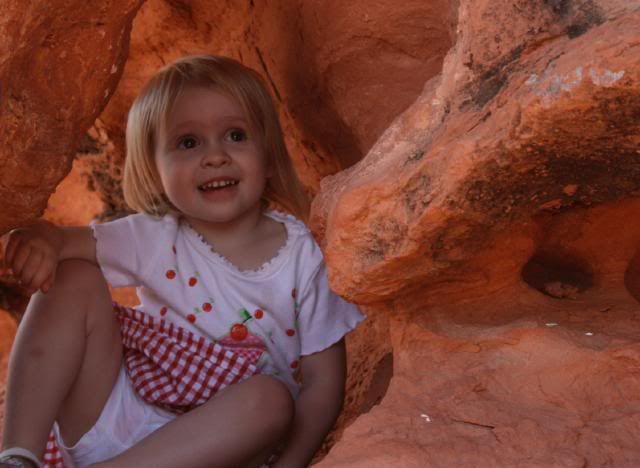 We had so much fun. This is such a beautiful place to spend the weekend.
We also went to the pioneer home of Jacob Hamblin.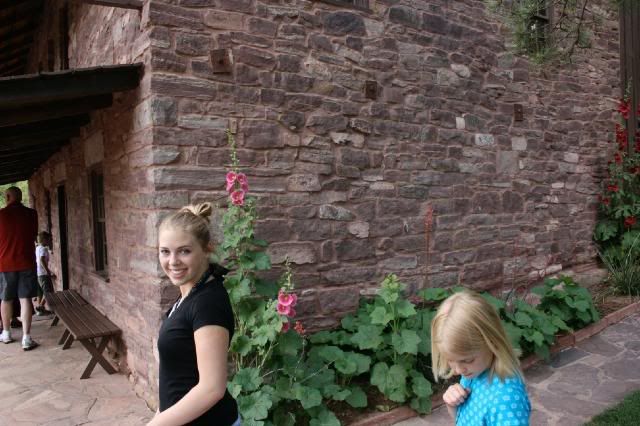 A very old Book of Mormon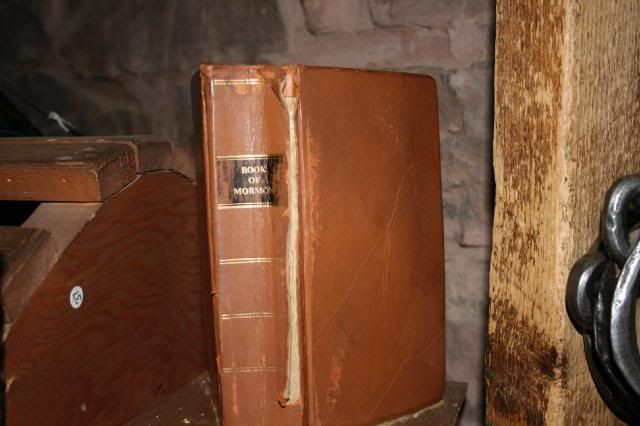 The kids got to see how hard life was for the early pioneers.
I hope they came away feeling very grateful for all they have. I know I did.