Wow, it's been a while since I've added
anything. October really flew by.
It's our favorite time of year
so I'm not surprised.
Scott's 40th birthday was a blast.
I really played up the whole death thing.
His cake was a coffin with black
roses on top. I could really kick
myself in the head for not taking any pictures.
I was running around trying to talk to
everyone and I just spaced it. I'm such a blonde.
Sierra turned two can you stand it?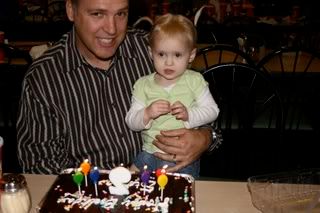 We went to chuck -e- cheese, she loved all her presents, I was surprised how interested she was in opening them.
Ashley turned 16. Yes she can now drive and date. I don't know which one I'm more terrified by.
She had a fotball game to go to so that's why the BHS on her cheek.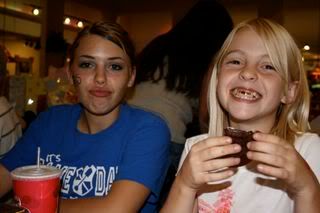 Sierra and her big fluffy tutu. I want a friend of mine to take some 2 year old pics of her. She just did our family pics and they are amazing.
Go here to www.dillydallyart.blogspot.com (or you can click on the link up on the right) to see her amazing work and some of our family pics.